Fashion wouldn't be fashion if everything old wasn't new again from time to time. But when fashion meets film, sometimes there's a twist in the formula–everything new becomes old again.
In Miramax's upcoming "Finding Neverland," which takes place in 1903 London, Kate Winslet's character, Sylvia, descends on J.M. Barrie's famous paradise in a colorful, embroidered robe worthy of the "Peter Pan" playwright's fantasies. In truth, the garment was inspired by the imagination of designer Elsa Schiaparelli, whose 1940s fashions influenced costume designer Alexandra Byrne in creating Sylvia's timeless confection, which somehow seems absolutely right for the period.
As Barrie's marriage falls apart during the film, his wife's wardrobe tells the story: She literally wears her vulnerability on her sleeve–Byrne styled Radha Mitchell, who portrays Barrie's wife, Mary, in a little lace camisole and cardigan. Very fall 2004, indeed, and Byrne acknowledges she never saw quite that combination of pieces in her research of period dress. Still, she's banking on contemporary eyes to be forgiving in her interpretation of the past.
"I wanted it to feel completely believable as being 1903," Byrne says. "I was trying to relate it to how clothes would be today and translate it back to the period."
Today, film fashion is taking liberties long taken for granted on the runway, particularly the ability, to travel through time. Past decades' styles have runways been interpreted by savvy designers. But while fashion can only move forward, even when it's looking back, movies can take the present with them on their voyage to the past. And these days, film style is in for a heck of a ride. It's quite a departure from the paint-by-numbers approach that has characterized much of the designs seen in earlier period films.
"If you take landmark films like (1979's) 'Tess' and (1975's) 'Barry Lyndon,' they were trying to be very authentic," says Olivier Stockman, co-owner of London-based Sands Films Studio, which specializes in manufacturing 19th century costumes. It made most of the garments designed by Beatrix Aruna Pasztor for last month's Focus Features' release "Vanity Fair," starring Reese Witherspoon.
"Now, there's a shift away from that, away from the realism, maybe because it's been overdone, and the result is that people don't believe it anymore," Stockman says. "It's an effort to make the costumes more attractive. Maybe there's a perception that when it's authentic, it's boring, fuddy-duddy."
One of the most striking examples of time-travel fashion in period films right now is Stella McCartney's wardrobe for Gwyneth Paltrow in Paramount's September release "Sky Captain and the World of Tomorrow." Directed by Kerry Conran, the film is set in a sci-fi world of his imagination: the past's prediction of a future that never happened. While fashion in the film takes the 1940s as its starting point, it's similarly eclectic.
"Captain" marks McCartney's big-screen debut as a costume designer. She made the leap because two of the film's stars, Paltrow and Jude Law, and one of its producers, Sadie Frost, are good friends of hers. McCartney set out to create designs that were retro and futuristic at the same time.
"That's the sense you get from the characters," she says. "They're modern monsters. These characters have links to the past, and they're also dynamic and strong and elements of the future. And because it was so comic strip-inspired, I was very intent on creating an iconic silhouette for Polly (Paltrow). You'd think it could be on a Buck Rogers lunchbox."
For much of the film, Paltrow wears a bespoke tweed suit with a nipped-in waist and a peplum jacket–fashions typical of the time. McCartney smartened up the looks with wide, flat collars and mutton-chop sleeves (popular during the 1980s). She also paired Paltrow's attire with round-toed tweed pumps that could have stepped out of a current issue of Vogue, and she accentuated Paltrow's strong character with details–a gold bracelet with charms shaped like the letter "P" and monograms on her stockings.
Sometimes, period films will use modern fashion elements because they must. Fabrics manufactured today are often quite different in feel and drape from those available decades earlier.
"That's one of the hardest things to deal with in a period film because we don't have the same quality of cloth," says Sandy Powell, costume designer for Miramax's "The Aviator," the upcoming Howard Hughes biopic set in the late-1920s to mid-40s. "The wools we used to use were much heavier and scratchier. Men's tailoring now is much softer and less structured. We scoured the Earth for (vintage) cloth to make suits with and found quite a bit. It looks completely different. It's much more sculptured."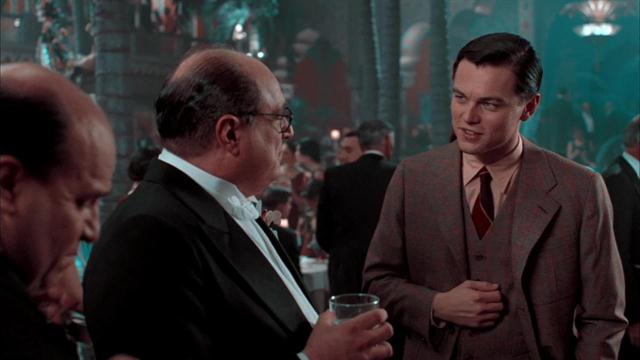 But even the most detail-oriented will find a contemporary style sensibility slipping into their work, costume designerssay.
"You have to make what you're doing look attractive to the modern eye," says John Bloomfield, who worked on Sony Pictures Classics' recently released "Being Julia," set in 1938 London. "You pick out things that are attractive to you as a modern person, so you pick things that probably make it wrong."
Powell says "Aviator" is inevitably a product of its time. "If we watch this film in 30 or 40 years, we'll be able to date it as the early 2000s," she says. "I think you can't help being influenced by fashion and color. There are elements that get in unconsciously, but I won't be able to discern it until 10-20 years later."
Some costume designers consider this to be a good thing and regard time-travel fashion as a tool that can assist in storytelling.
"Whenever I design a period film, I want the audience to forget they're watching a costume piece, so they accept what they see on the screen," says Nic Ede, who worked on ThinkFilm's August release "Bright Young Things," which is based on Evelyn Waugh's novel about English society in the 1930s and '40s.
"For it to be completely acceptable for the audience, what they're watching is something they can associate with. I would hope that some women would look at Nina (Emily Mortimer) in 'Bright Young Things' and create their own look based on that," Ede says.
It wouldn't be hard. Ede dressed Mortimer in spaghetti-strap evening dresses with bodices accented with fabric flowers and sequins. Other time-travel style elements in the film were brooches, one-shoulder dresses and Sliver nail polish. Mixing and matching styles from different eras can be more of a challenge in period films set closer to the present. Sharen, Davis, costume designer for Universal's Friday release "Ray," a biopic about music legend Ray Charles, says director Taylor Hackford told her to keep fashions as faithful to mid-century America as possible.
She took liberties only with the Raylettes' costumes, which feature brighter colors and lower necklines than their real-life counterparts.
"I made them a lot hotter," Davis says. "But when you're doing a biopic, it's different from doing 'Vanity Fair.' The farther you go back in history, the more you can play with stuff. Since everyone knows Ray Charles, you have to stay pretty close to the research."
It's rare, but some fashion remains timeless. Witness the Chanel suit, the boxy classic with coordinating trim introduced in the 1930s and still one of the hottest silhouettes in fashion today. In Buena Vista's August release "The Princess Diaries 2: Royal Engagement," Gary Jones dressed the eponymous young monarch, played by Anne Hathaway, in a white suit with a peach chiffon blouse as evidence of the character's regal taste.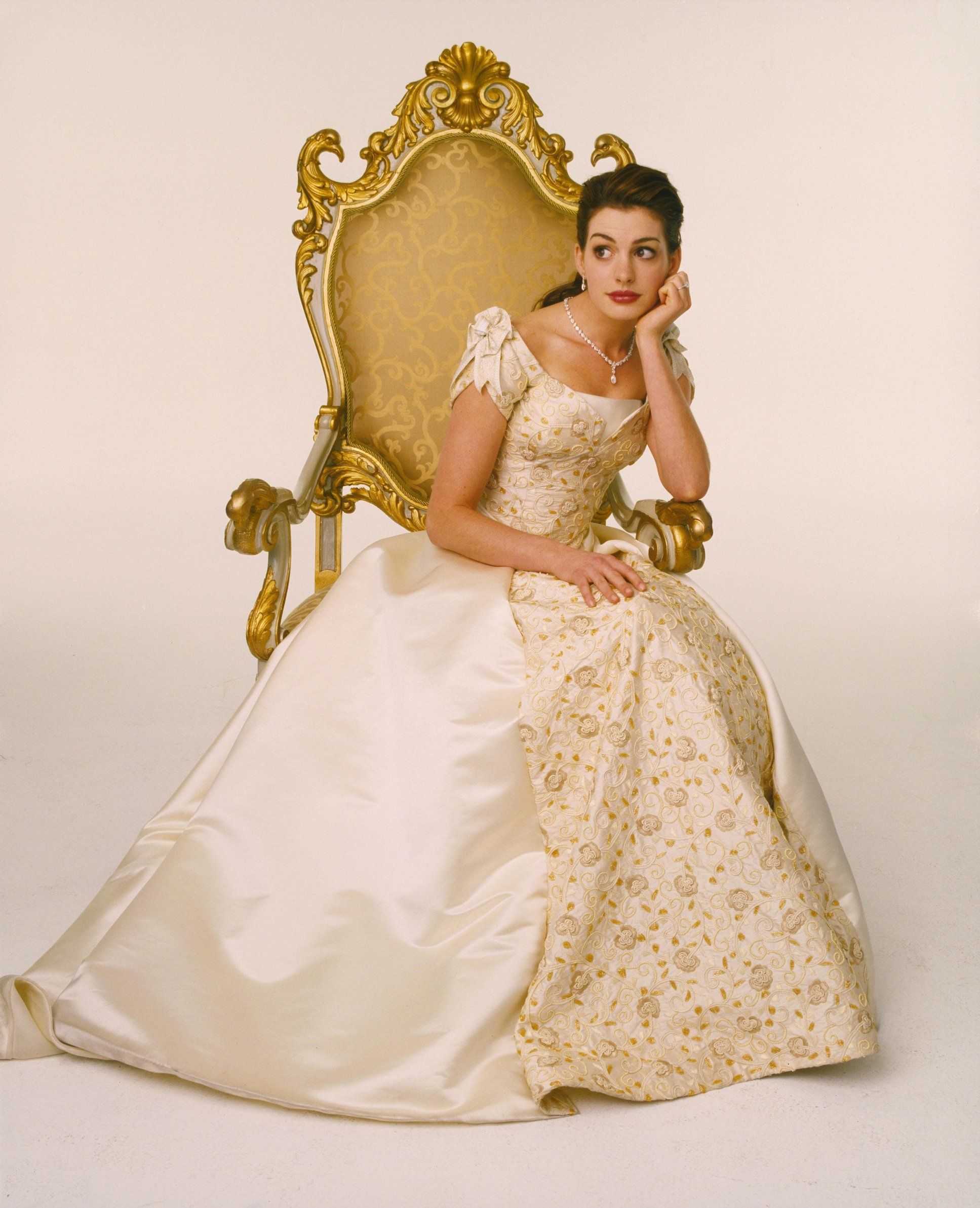 "It's timeless, but it is a version of it," Jones says. "The Chanel suit is the today version of the Chanel suit. It does span the ages because a good suit is always a good suit."
In addition, film fashion may mix up decades because the characters call for it. In MGM's planned March release "Be Cool," the sequel to 1995's "Get Shorty," Betsy Heimann achieves a rock 'n' roll-"Annie Hall" look in Uma Thurman's outfits by mixing fall 2004 designs by Roberto Cavalli, Chanel, Missoni, Dolce & Gabbana and Chrome Hearts with vintage pieces, such as a black silk opera scarf from the 1920s and big belts from the '70s. Thurman plays Edie Athens, the widow of a hip-hop record label owner.
"It's very forward and very backward at the same time," Heimann says of Thurman's wardrobe. "I felt that these were pieces that she would have collected through her time in the music business with her husband. I'm an adamant supporter of the fact that costume design follows character style, not fashion. Every person has a personal style, whether you consider it fashionable or not. In being true to the character, fashion is created."
Paramount's upcoming remake of "Alfie" is set in present-day New York, but vintage-style elements were used to suggest the original 1966 film. "We were thinking, How can we have the '60s influence and still be very modern?" says Pasztor, who worked on "Alfie" in addition to designing the costumes for "Fair."
Pasztor accomplished her goal by selecting Martin Margiela suits cut in a timelessly narrow silhouette. Margiela's use of washed wool offered a lived-in feel, which fit star Law's womanizing chauffeur, whose outfits needed to be appropriately humble.
"They looked like used suits, so they weren't like Gucci or Prada," Pasztor says.
"Cool" costume designer Mark Bridges also went after a timeless look in pulling current men's fashion into the film, a lesson, he says, he learned from the legendary Edith Head.
"It shouldn't be what was trendy while we were shooting, which was the beginning of 2004 because that's the kind of thing that will peg it to a certain moment," he says. "You do that by never going to any extremes. John (Travolta's) suits are a classic shape and a classic garment. Nothing is too slim or too extreme."
In "Fair," director Mira Nair worked with Pasztor to mix continents as well as periods in the film's opulent costume design. The designer moved forward in time, plunging Witherspoon's necklines to 21st century lows. But she also went backward, borrowing 17th century design elements when her research showed that pre-Victorian British society typically used recycled material.
The film also amped up the Indian influence on English fashion by using flamboyant colors less common in the muted mid-1800s.
"It was just a wonderful combination to use all the elements together," Pasztor says. "If you use the right fabrics, you have a beautiful garment you'd be more than happy to wear today."
Of course, traditional Indian dress is timeless by definition. In Miramax's upcoming "Bride and Prejudice," Gurinder Chadha's exuberant Bollywood remake of the Jane Austen classic "Pride and Prejudice," the film updates the outfits as well as the story by introducing body consciousness and simplicity to classic pieces. Inspired, in part, by fashion-forward Indian designers like Neeta Lulla, the film's costume designers–Eduardo Castro, Ralph Holes and Savinger Kmahil–dressed star Aishwarya Rai in saucy outfits, including a chiffon sari with spare embroidery over a tight, low-cut choli top with spaghetti straps. Gone are the demure cap sleeves and heavy embroidery typical of traditional dress.
"It's very, very high fashion," Castro says. "It's the classic Indian silhouette with a modern take, so that it's a little sexier and hip."
And fashion designers also are taking note of Bollywood glam. Zac Posen's spring 2005 collection includes brightly colored pieces that blend contemporary shapes with ethnic patterns. He calls the line "Tribalite" and told Vogue he planned to dress women in a cascade of gold bangles evoking the style of Indian women who pile on colorful enamel bracelets.
"Everything in this collection is about the fusion of modern simplicity with something traditional," Posen says.