You obsess over them. Collect and covet them. Switch them constantly or carry the same one every day. You shell out a lot of money for them. You pamper and polish them. You suffer waitlists for them. And whether you're hopping out of a cab, swinging out of a restaurant, or breezing into the office elevator, the first thing people notice about you is your handbag. So which bag lady are you?
THE MONOGAMIST
"I used to switch bags every day because I would get bored," says Bay Garnett, the 28-year-old editor of Cheap Date, a glossy style bible. For day, she would alternate between a Louis Vuitton satchel and a souvenir tote from Graceland; at night, dozens of vintage bags were at her disposal. But one day last summer, all of those were shelved, put into early retirement, because of a shiny new bag that had caught Bay's attention. "You know that song 'How Much Is That Doggy in the Window?' That's what it was like when I saw the bag, a shimmering studded thing, in the window of Browns [in London]," she says. "I knew I had to have it, and that I would carry it forever." And what was this carryall she coveted? A tough black leather Sonia Rykiel shoulder sack covered in mini silver studs. "I never lose my heart to trendy bags," says Bay, who last year contemplated buying a Fendi, which happened to also be dotted with studs, but in the end decided it was "too much." "It becomes all about having a Fendi bag as opposed t o having a really great bag," she explains. Bay decided that if she was going to carry it everywhere every day, it should not be easily identifiable. The Rykiel bag doesn't suffer from the high-fashion-bag curse, because only a few fashion insiders recognize it. "There's something really anonymous about it," she says. "People are always asking, 'Where did you get that?' There's no stamp on the outside. It could be vintage." And it goes with everything in her closet: "My Rykiel bag works with a white T-shirt, with a McQueen fitted blazer. If you play around with clothes as much as I do, it's nice to have a trademark."
THE HOARDER
"Bags are a wardrobe unto themselves," insists Helen Schifter, a bag-collector extraordinaire, who owns more than 25 purses, totes, duffels, and clutches. Four alone are from Hermes. "When I buy a new bag, it's not because I need it to match something I'm going to wear," she says. "It's because I see a hole in my collection." Recently she noticed a "hole" in the black-and-white section and filled it with a Louis Vuitton black Vernis pochette decorated with white daisies. Another resulted in the acquisition of an alligator-skin Kelly bag in anthracite with white topstitching and silver hardware. Helen had never before considered carrying a Kelly, because she feared she would look like a "Japanese tourist," and because she always believed that "Kellys are our mothers' bags." This bag changed that: Its unusual color and slick silver hardware made it subversive and decidedly un-mother-like. "All my bags have personality," she says.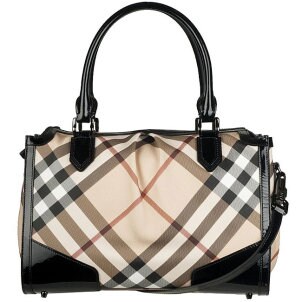 Her evening bags are the most distinctive. One ornate Valentino clutch is dripping with sequins that form a lily of the valley pattern. Another is covered in strands of coral beading. Iridescent black feathers and beads dangle from a structured Badgley Mischka Then there is a Chanel shoulder bag decorated with pale-pink paillettes. For day, Helen alternates between a navy-blue Birkin, a slouchy fur J. Mendel hobo bag, and a utilitarian L.L Bean tote-all of which are roomy enough for her own things as well as her daughter's candy, toys, and Handi-Wipes. "Bags aren't like clothes. I don't get sick of them," she says. "Sometimes you want to pull out a gold Gucci bag. But would I want to pull out gold Gucci pants a year later? Absolutely not."
So how does Helen manage the daily handbag switch? All are kept in their felt pouches, and the smaller, more delicate evening bags are stored in boxes. She also keeps a LeSportsac makeup bag of essentials-tissues, lipstick, and address book-that she moves from bag to bag. "I hate opening one months later and finding something I've been in search of," she says.
THE BRAND LOYALIST
As a red-carpet regular, actress Sarah Wynter has learned a thing or two about fashion. She knows the importance of keeping her look sexy but not tarty (she wears lots of Armani). She knows how to channel old-fashioned Hollywood glamour. She also knows that loyalty counts, even if it is just to a handbag company. "I own 10 Tod's bags. I just love them because they don't date themselves," says the Australian native.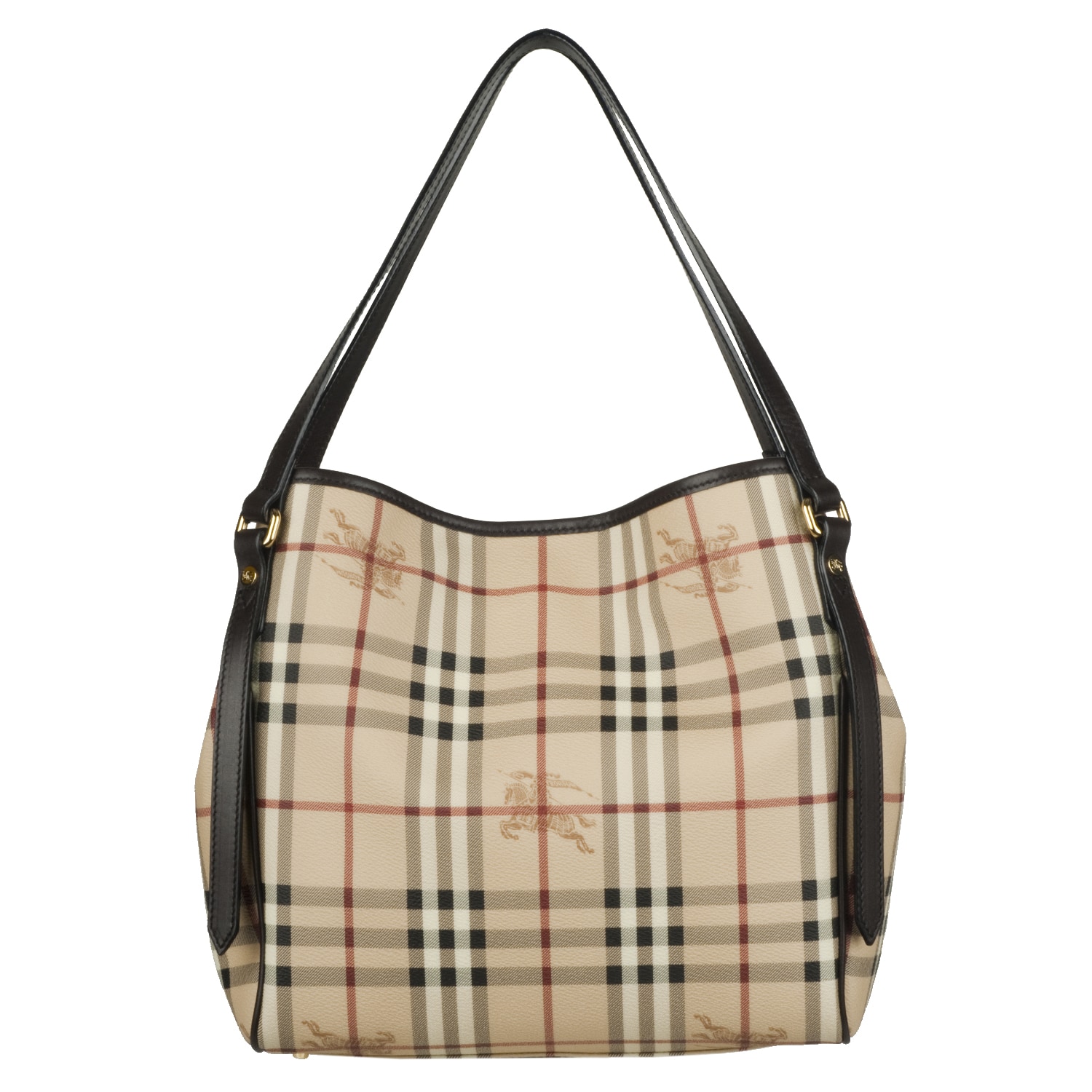 Sarah says she'll take something classic over something trendy any day, which is why Tod's bags pass muster. By day and on dress-down nights, she carries a Tod's classic, the Carre shoulder bag. But more serious traveling calls for a boxy Tod's shopper in red leather-perfect for stuffing books and scripts into. "It's great to take through airports because I can pack it full and it keeps its shape without looking sloppy," she says. Her Tod's collection also includes a shiny tan leather basket, a summery woven leather bag with white piping, and a ladylike creamcolored bag with baby-blue trim.
"I resist the bag of the season," she says, "because I don't want to find myself in a room with 200 women carrying it."
THE CLASSICS OBSESSED
When singer Amel Larrieux was a teenager, she compiled a list of bags she had to have as a grown-up. And now she can boast that almost all the items on her list are crossed off. Hermes Birkin? Check Chanel quilted bag? Check. Louis Vuitton Speedy? Check. "My taste in clothing is very eclectic," explains Amel. "So I need classic bags to keep my look grounded." The Birkin dream became a reality when her first single went gold (she was the lead singer of the group Groove Theory; she's now pursuing a solo career). Her husband showed up at her hotel room in Paris and presented her with the black leather bag in a bright-orange box. But she carries it only on special occasions. "I have to savor the Birkin moments," she says. These days, she is usually toting her Vuitton Speedy-especially when she's running around with her kids. She loves that it's neutral, timeless, and sturdy (i.e., it can be crammed full of toys and fits all of her travel essentials). "I've even used it as a pillow on the airplane!" she says. The black Chanel bag was unearthed in a vintage store in Brooklyn. She was on a hunt for it because she didn't have a classic evening bag. "I wear it with all my dressy things," she says. "I love that it's tiny and a shoulder bag."
While Amel will admit to thinking about buying a trendy bag, she has never actually followed through. "Trendy bagslook great on other people, but they just won't work with my wardrobe," she says. Instead, she's holding out for what's next on her list, a crocodile Kelly: "Maybe when my album goes Platinum!"